The novel is out, the reviews are wonderful and I'm moving on to other projects, writing and otherwise. I've been meaning to write about the notes I've been receiving from readers of My Heart is Not My Own. And I will–next time. The comments, from book club participants and readers from across the country, are more of a post-Christmas story.
This being a season associated with giving, I've decided instead to give you a preview of my upcoming trip to Sierra Leone in February.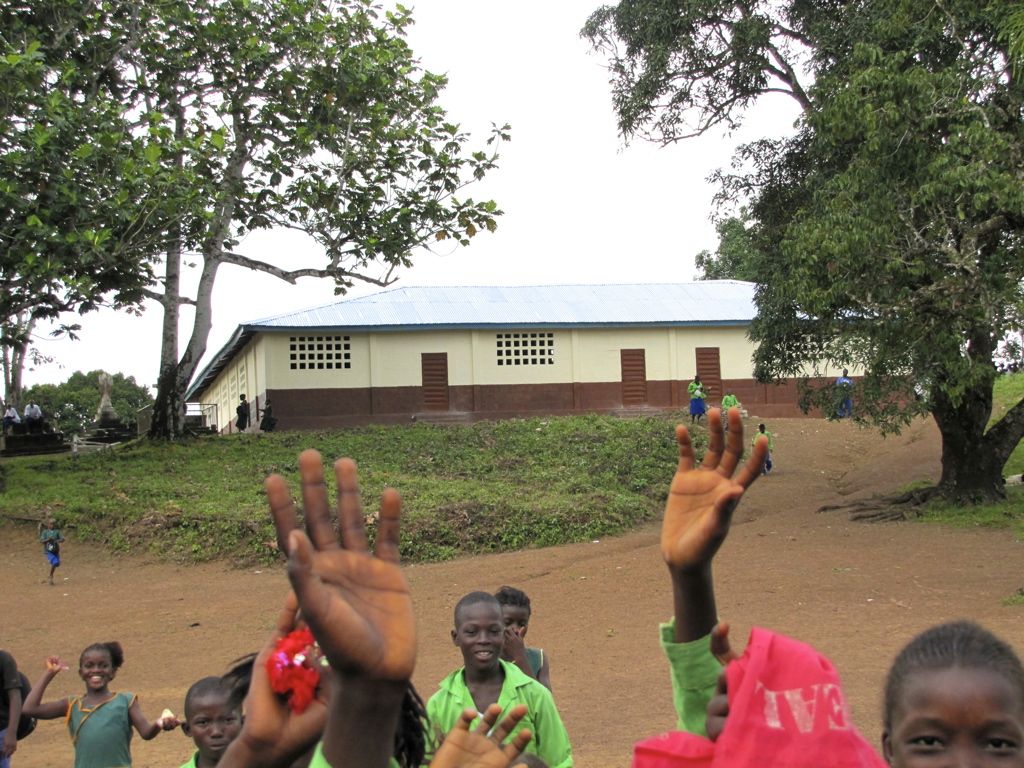 I'll be returning to Sumbuya, a village in the south that is very close to my heart. I keep going back because I love the place and the people. I love how the kids ignore their screaming teachers and come running and waving at the pumui (white man) when I stroll past the school. I love it when someone from across the village brings me a sack of yams as a gift, or a couple of live chickens. Fish from the river, chicken and goat—it's fair to say dinner is always made with the freshest of ingredients.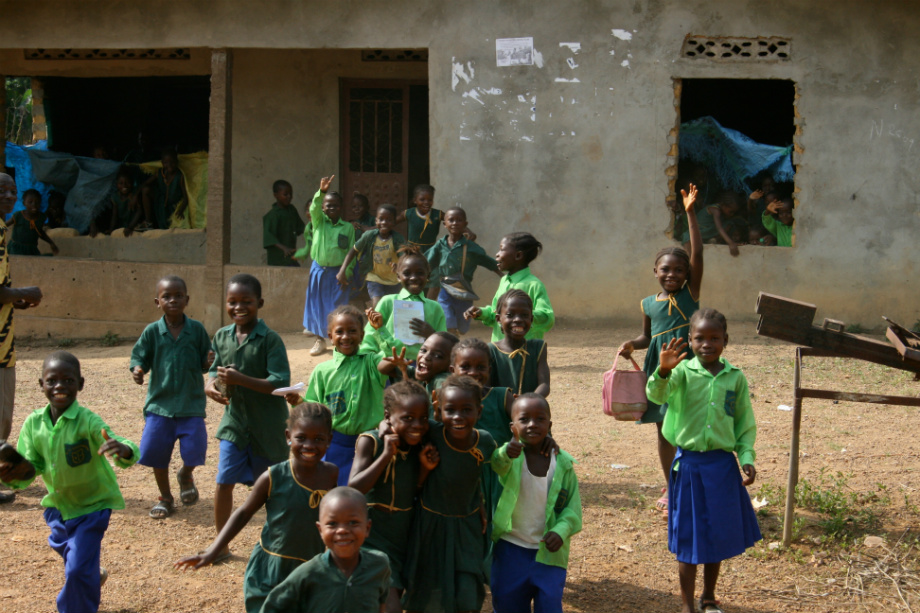 And I love how I get the strangest requests. One of the girls we help, who is maybe eighteen but looks fifteen, recently asked if I could provide some money to pay for her initiation into the Sandei bush. The people know I am interested in the secret societies and that I do not judge. I did, however, refuse her request.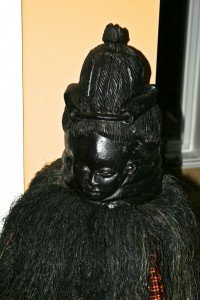 Now truth be told, there are so many things that bug me when I'm in the village. It bugs me that most of the teachers are male. And I've met a few teachers who've taught three to four years without ever being paid. And when the class sizes get up to 80 or more the "cabbages" (rough translation for students with questionable ability or motivation, but you get the point) are placed at the back and ignored, while a second teacher walks around with a wooden cane to 'switch' those who "do not obey". It is not uncommon to see male teachers cuffing their students.
And the chiefs feel entitled—all too often they remind me of Canadian politicians in Toronto and Montreal and Ottawa.
Although birth control shots are provided free of charge to the older girls, pregnancy among the early teens is quite common—as is maternal mortality. Since I first visited Sumbuya in 2009 I've known women as young as eighteen who've died while giving birth and a few men considerably younger than me who've died of strokes or dysentery.
As my good Sumbuya friend, Mr. David Stephens says, 'we must start somewhere, life here is very hard." Which brings me to this February. I do not think Sierra Leoneans need more religion—whether Christian or Muslim, they are all believers. Missionaries still flock to Africa—kind of like sending snow to Canada's north, but don't get me started.
My own view is that education, for Sierra Leoneans, by Sierra Leoneans, provides the most sustainable leg up. Ultimately, an educated public best informs choices about everything from good governance to secret societies.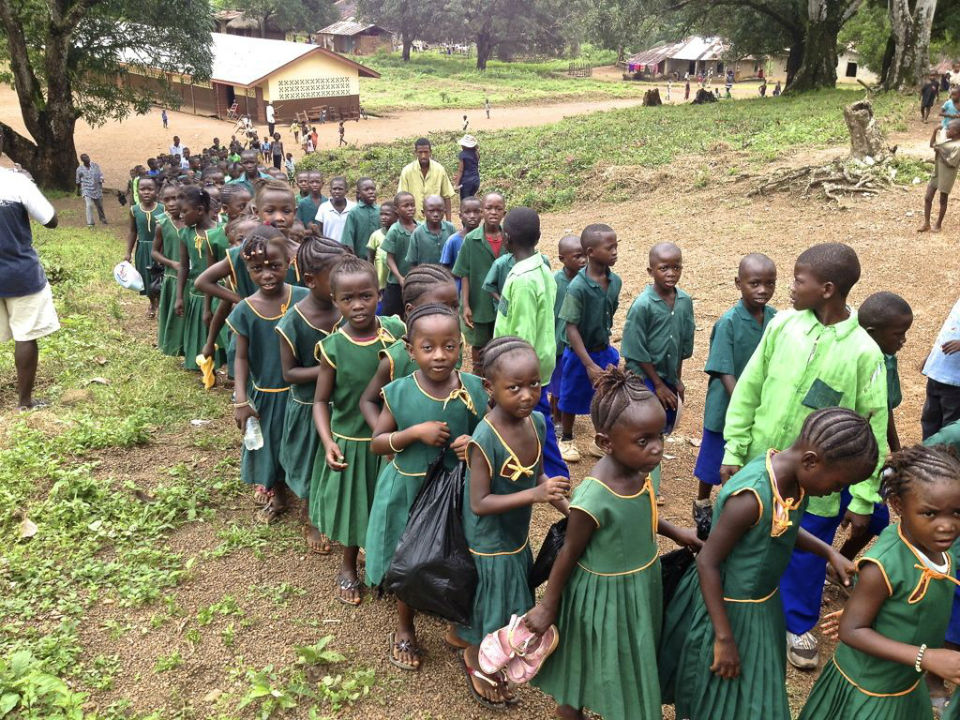 With the financial help of family and friends we've funded the building of Sumbuya's first library. It is poorly resourced, but a start. Two years ago, working in partnership with World Vision, we funded the rebuilding of a school—a project that reduced elementary class sizes in half. We continue to fund lots of school fees for children who wouldn't otherwise be able to receive a report card—in Sierra Leone, a report card is not issued to children of families who cannot pay school fees.
When I return in February I'll be meeting with approximately 60 girls and 20 boys and their parents—in addition to providing school fees each student will get a small solar reading light to replace kerosene (for some) and no light whatsoever for others. I'm hoping to assist a local trader to sell a test sample of 200 solar lights using micro credit. Coming from a family of teachers, I am thrilled to be bringing four reading kits for primer to grade 3 to be used across four schools.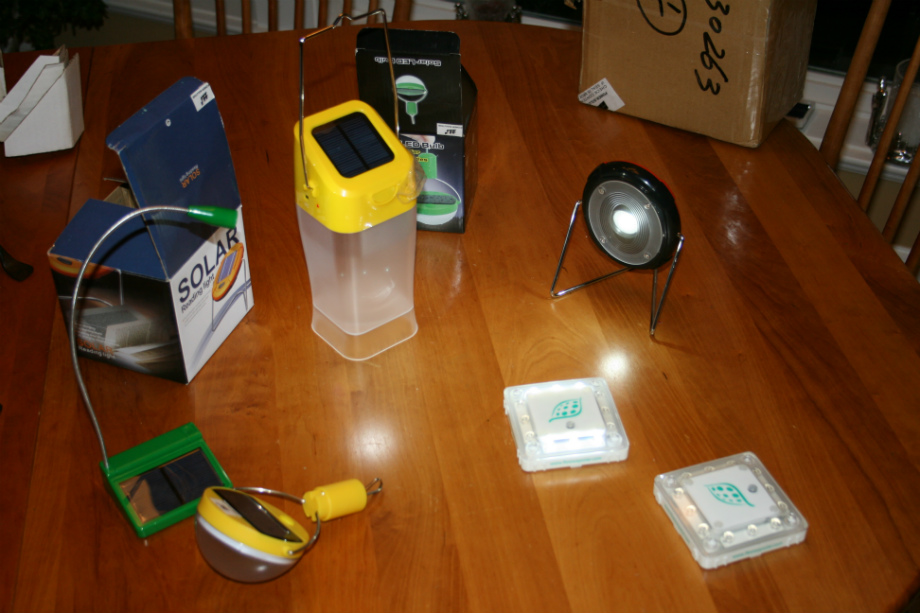 This year we are paying college fees for six women and two men to receive 'distance-training' for their teaching certificates. The teachers attend three semesters a year during school holidays of Christmas, Easter and summer. The women and men, who have been selected by a local committee, start their first semester this week.
I would like to again thank my generous friends and family—for the ideas, and reading kits and very, very generous donations. Couldn't do it without you!
Comments are welcome and encouraged–don't be shy.
Postscript: I mentioned that my next post will be inspired by comments I've received spontaneously from readers of My Heart is Not My Own. Some women have reflected on 'dissociation'—something Mariama did to cope with trauma. Feel free to send me an email if you would like to contribute.