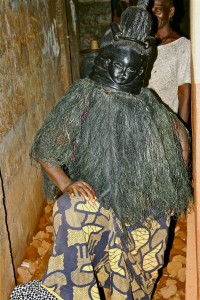 I've often been asked if I've ever felt uncomfortable in Sierra Leone. The answer is yes, when I was there in 2000, during the war. It was a year after 'the second coming of the demons', which is how Sierra Leoneans often refer to January, 1999, when the rebels retook most of Freetown. When Joseph Conrad penned his famous line, "the horror", he couldn't have imagined that January in Freetown.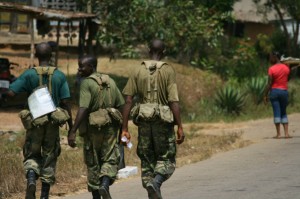 Another decade has passed and Sierra Leone remains a country in which poverty and corruption are the norm. It does have an elected government, and the military maintains a low profile. Thankfully, the country has an active, colourful and independent press. Sierra Leone is still dependent on donor nations–so much so that when I ask children what they would like to do if/when they finish school, "I would like to work for an NGO" is a common reply.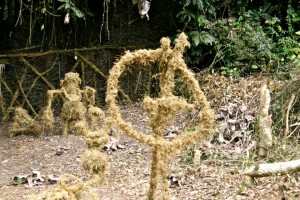 When in Sierra Leone, my writing time is spent on the beach in Sussex, and my time with the Mende people is in Sumbuya. Closer to Liberia than it is to Freetown, Sumbuya was occupied by rebels of the Revolutionary United Front (RUF) during the war. In 2010 when I first arrived in Sumbuya I was greeted by a man, Christian (not his real name). Christian told me he had been appointed by the chief to watch over me. 'Where you go, I should go', he said. Christian has since become a good and trusted friend and I am no longer required to have him, or anyone else, as a minder–I now walk about freely.
Do I feel safe? Outside of Freetown at night, I feel very safe. I've been to Sierra Leone in each of the last two years and I'm returning this fall. When I stay in Sumbuya I'm in an isolated part of the country and definitely off the grid. No electricity, no running water, I am looked after by the mammy queen and the young girls she cares for. Although there is a police detachment on the outskirts of the village, social order is maintained by the secret societies. The societies are the traditional means of teaching right from wrong and it is next to impossible to function as a teacher, traditional birth attendant, priest or any other position of authority if you're not a member of the Poro or Sandei societies.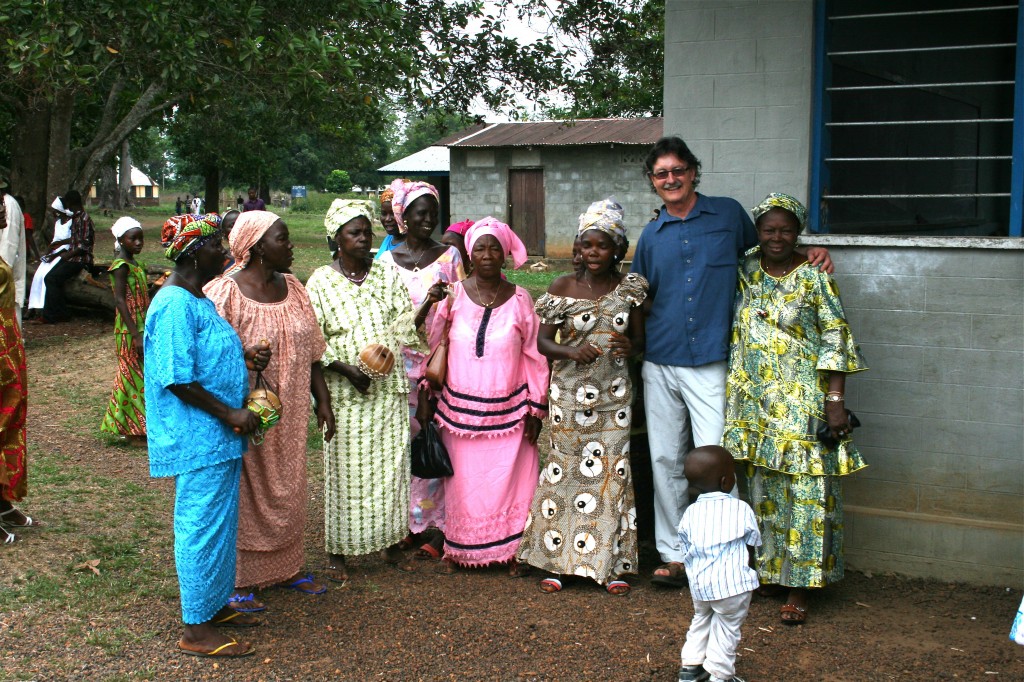 And here I am comfortable walking alone at night. Why? In Sumbuya I stand out. I'm a friend of the Mende people and I am more interested in understanding them than in changing the way they live.
Having said that, I am aware that in Africa there is an underneath of things that I cannot begin to understand. There is a Krio proverb that speaks to this: 'Wata we yu no fred, n de yu go lef'–The water that you're not afraid of is where you'll drown.