'We are making palm oil,'  Christian says, 'would you like to see?'
He leads me through a landscape of palm,
 elephant grass, 
and smoky patches of last week's slash and burn.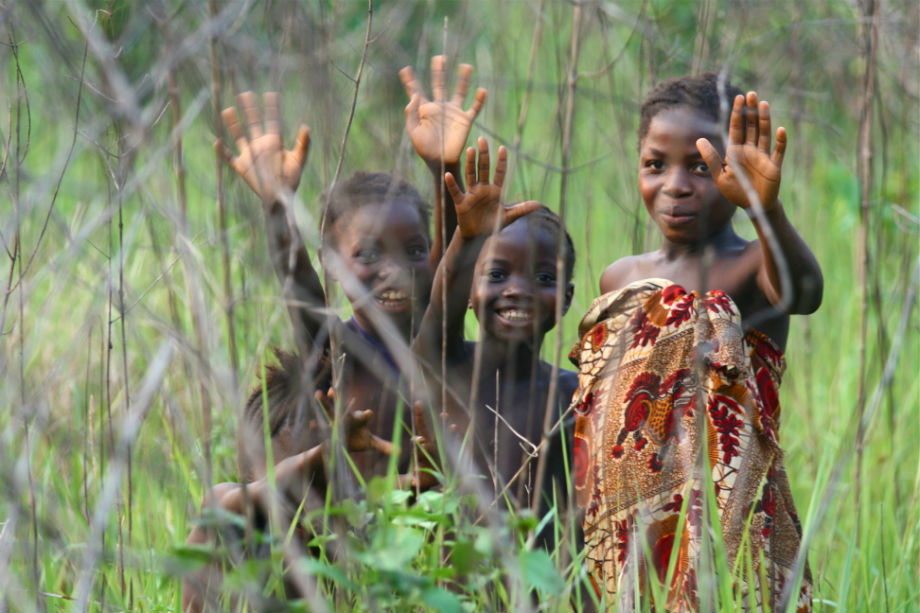 Young girls from the village,
Beautiful faces,
giggles,
hands waving like flags.
You snap me! You snap me!
Christian points to a tree that looks like all the others,
'I kill a white cobra there last week,' he says,
'Knocked it out with a stick.'
I look behind me,
and to the side,
and follow so closely I can smell his sweat,
hear the wisp of his machete kissing the grass.
Another smile,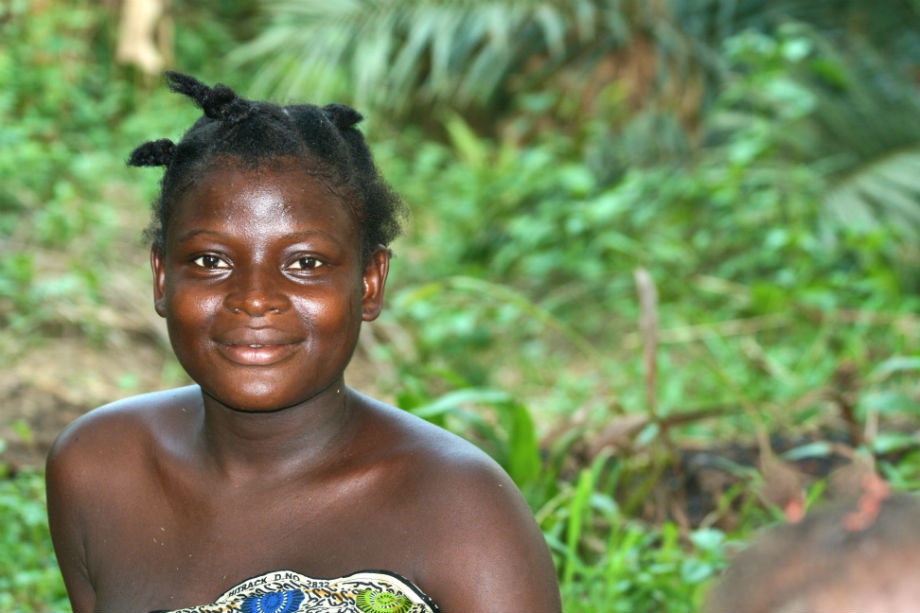 A young girl in palm-filtered light,
Plaited hair.
A moment ago she was making palm oil,
'Yes, you can snap me,'
Her pose is unpracticed and my lens captures something pure.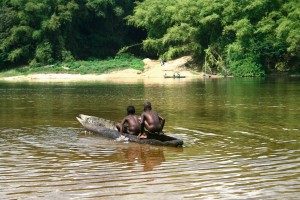 Kids,
swimming in the river.
Water I wouldn't drink,
or swim in.
Handstands and canon-ball dives and
butts against blue sky.
I envy their
naked abandon.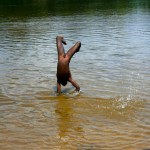 Be careful they say,
Quicksand near the river!
I wait, tentative, the water beckons until some girls appear
as if out of my fog.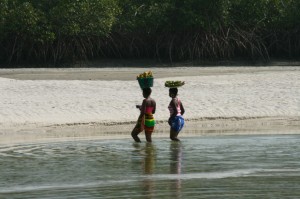 Platters of fruit on their heads,
Shy smiles,
Straight backs
Strong hips.
This way! You de go this way!
And I do.