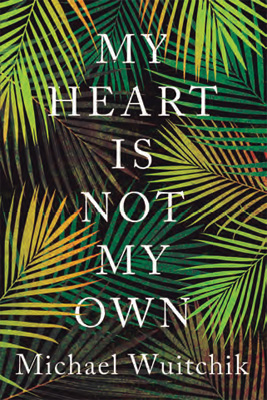 When I completed my PhD in 1987 I thought I would never attempt another project that required as much attention to detail, hard work, and commitment. I was wrong. Writing My Heart Is Not My Own has required all of the above.
I've done my homework–four trips to Sierra Leone, phone calls and lengthy email conversations with anthropologists, experts on masks, experts on Mende dialect, road trips across the country, lengthy chats on the verandahs of African homes over poyo (palm wine) and beer–conversations about women, and men, and life and civil war. Hushed discussions about secret societies and yes, even clitoral circumcision–and that was just the 'research'.
I've enjoyed two writing places–my desk overlooking the ocean off Victoria, British Columbia and my desk in 'Room number 1' at Florence's and Franco's Resort and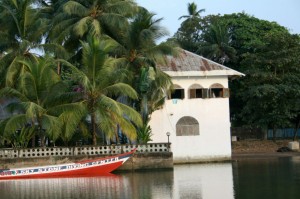 Restaurant on the beach in Sussex, Sierra Leone. I'm no Hemingway but 'Room number 1' is truly a Hemingway kind of place–beautiful view, a little fridge with wine and beer, paint peeling from plaster walls, a mosquito net and ceiling fan, shower that runs cold, fresh barracuda and lobster grilled over a charcoal flame. The property was ransacked by the rebels twice during the war and to this day the night time guard sits at the metal gate with an AK-47 across his lap. I love the place.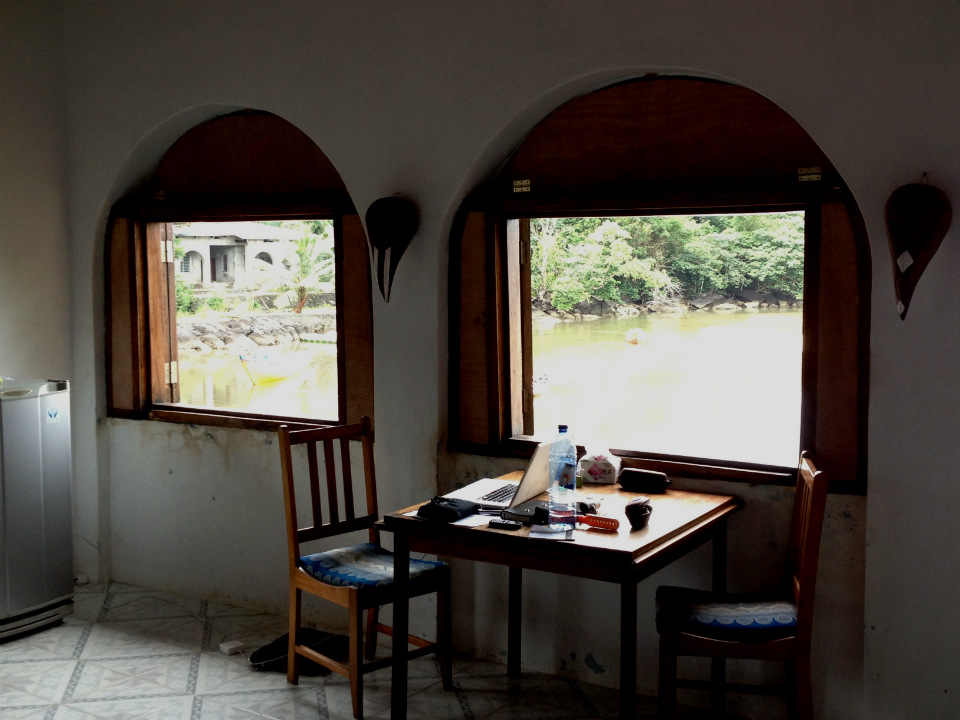 I didn't have an ending in mind when I started writing MHINMO. What I thought was the beginning  became a series of scenes in the last chapters of Part One (more on that in a minute). I write best when I let my characters wander a bit–one day they're taking me forward in time, and the next day they insist on taking me into backstory.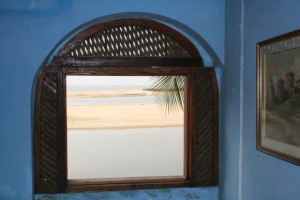 As I see it, my job is to stay out of the way and let the characters speak for themselves. They live in my head and are formed in my experience so they are never far away.
After four or five years I thought I had a novel so I pitched to agents in Canada, the U.S. and Great Britain. Most didn't respond and those who did provided the 'thanks but this doesn't really suit my list' response. Fair enough, agents receive hundreds of pitches, but pitching is the pits.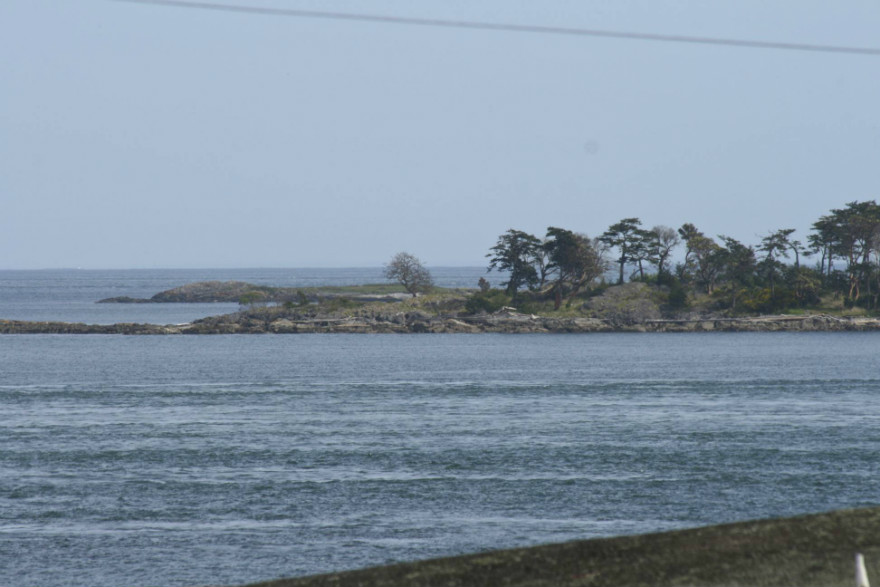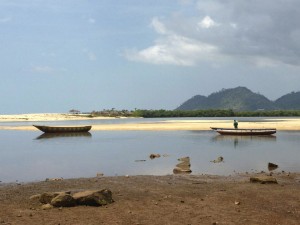 I was on the island of Kauai when I sent a pitch to Drea Cohane of The Rights Factory. She responded immediately, asking for two chapters. My Heart Is Not My Own is written in first person with two point of view (POV) characters–a  Canadian doctor, John Rourke, and an African nurse/midwife, Mariama Lahai. I wanted Drea to read the beginning (Rourke's POV) but I also wanted her to hear Mariama's voice, so I sent a representative chapter of each. Drea responded the next day—"Please forward the entire manuscript at your earliest convenience."
I knew Drea was different when she soon emailed to say she was almost finished the manuscript and would contact me in the coming week with her feedback. Feedback? This was new territory indeed and she didn't disappoint. Drea thinks like an editor–she suggested I had an extra character or two and she thought the real beginning to my novel was a few chapters in. She politely asked if I was I open to edits? Yes Drea, I'm a blank page, an agent's / editor's dream–edits are no problem. Her suggestions were brilliant and she said she would be thrilled to represent the novel.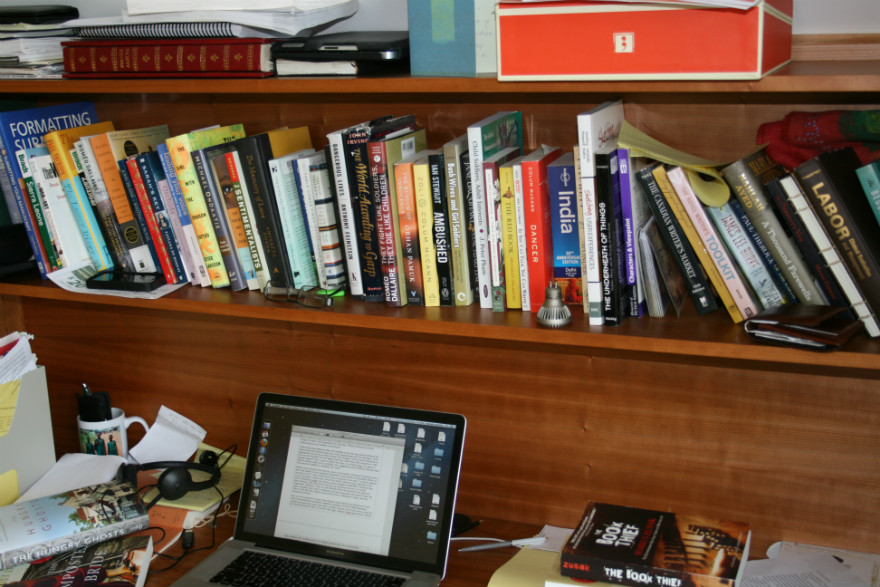 Within three months Drea had my novel in the hands of Penguin's Adrienne Kerr, who was named by the Canadian Bookseller's Association as Canadian Editor of the Year in 2011. One of Adrienne's first comments to me was, "I couldn't believe a man, let alone a white man, wrote this book!" Adrienne has been fabulous. She helped me to make sure that each character was fully formed and driving the narrative forward. Adrienne was also concerned that my working title was, in a word, forgettable. Adrienne, Drea, my wife Shelley (who has laboured through four years of drafts) and I had a conference call to discuss alternative titles. Shelley read a line from Mariama's diary which described how Mariama would sometimes depersonalize to cope with her experience as a captive to rebel soldiers, "My heart is beating, but it is not my own."
My Heart Is Not My Own, was the unanimous choice. Thank you Shelley, Drea and Adrienne!
Coming to a bookstore near you, August 6, 2013