This is a "live" post from Sumbuya, Sierra Leone. I ask your forgiveness for spelling or grammatical errors—I'm in an NGO office, the lights are blinking and, well—this is going to be one draft only.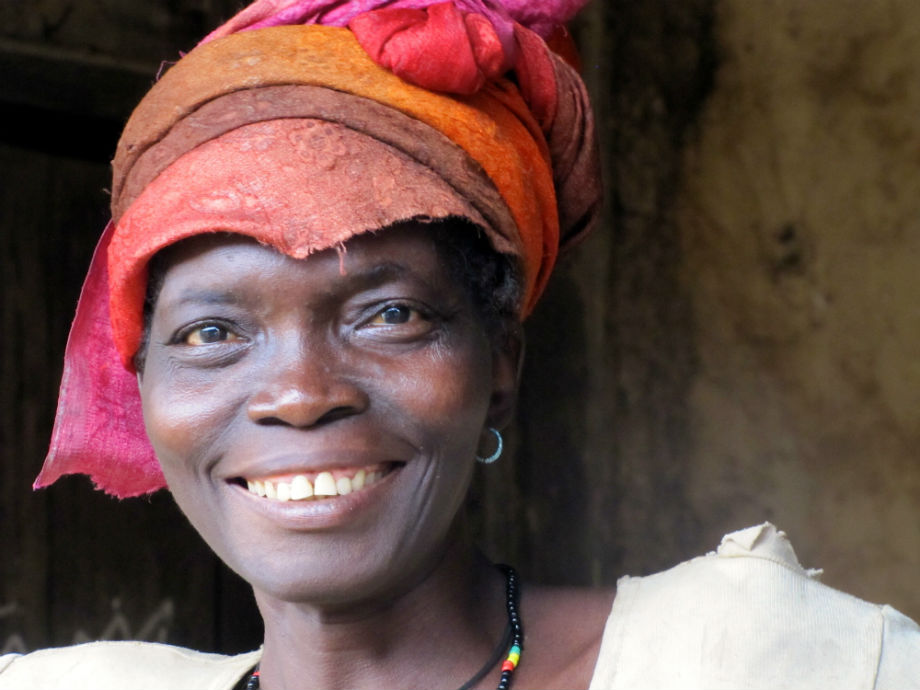 I'm here to tidy up loose ends. Tomorrow I'll attend the opening of the school that our family and friends have assisted in rebuilding –more on that in the next post. I'm also here to finish editing My Heart Is Not My Own—three days on the beach south of Freetown should do the trick.
Now to what I've been up to the last few days.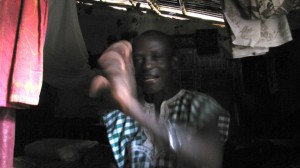 The witch doctor didn't disappoint. He is an engaging gentleman and is arranging for the goboi (bush devil) to dance for us tomorrow. The house that he shares with his two wives and eight children was everything I expected: walls covered in prayers, blotches of something that looked like one part mud, one part wasps nest, a hatchet over the bed, and a roof from which several items were suspended—none of which I recognized.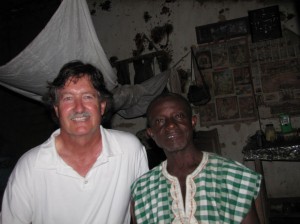 In short, it was a place befitting a witch-doctor/traditional herbalist. He cures snake-bites (the bite of a cobra is the worst), fixes problems involving the heart and stomach, and casts out wizards that have possessed children. For this he has a rope which is tied around the neck and waist of the afflicted child. The cure apparently never fails.
Having the girls from our compound dance for me has been one of the most enjoyable experiences I've had in four trips to Sierra Leone. Of course I videoed the dances and showed them in the evening on my computer—this has led to more dancing and tonight one of the girls from the Fula family next door has asked if she can dance.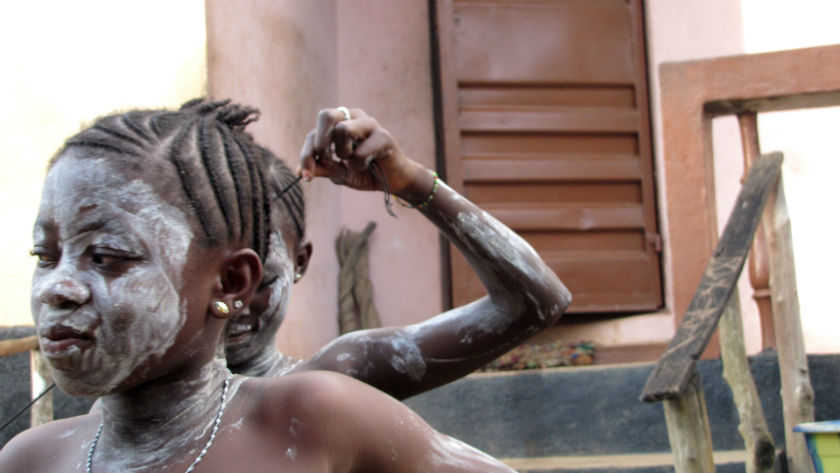 One the first night the girls dressed normally. Their dances were wild, sensual, and seductive. As Madame Yeamah explained these are the Bondo dances that are performed during the Bundu initiation. The girls are ten to twelve and have been dancing for a couple of years.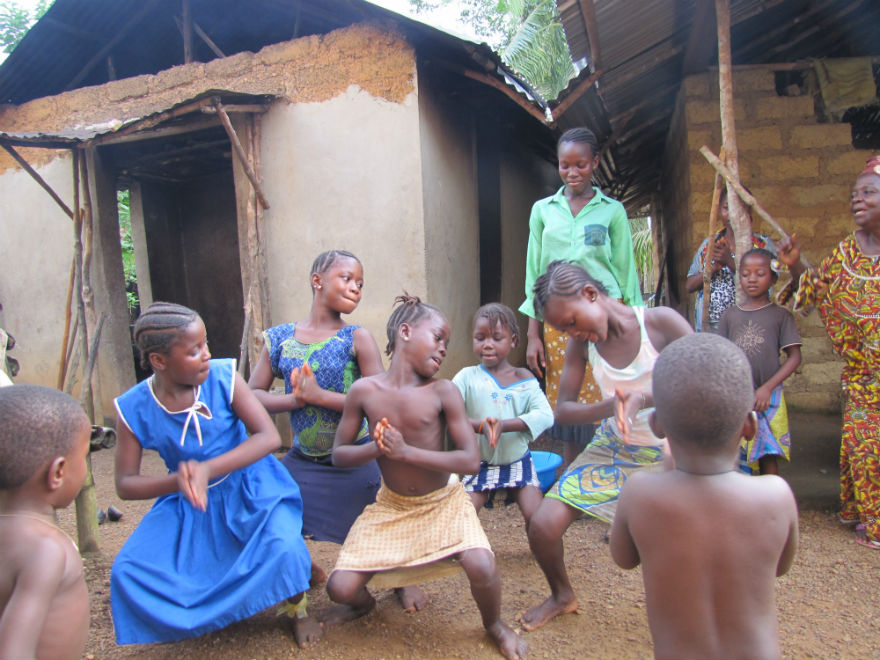 On the second night the girls painted their faces and bodies white, as they do during the Bundu ceremony. They danced their hearts out and I could easily imagine them moving, trancelike until they dropped, on the day of the Bundu initiation.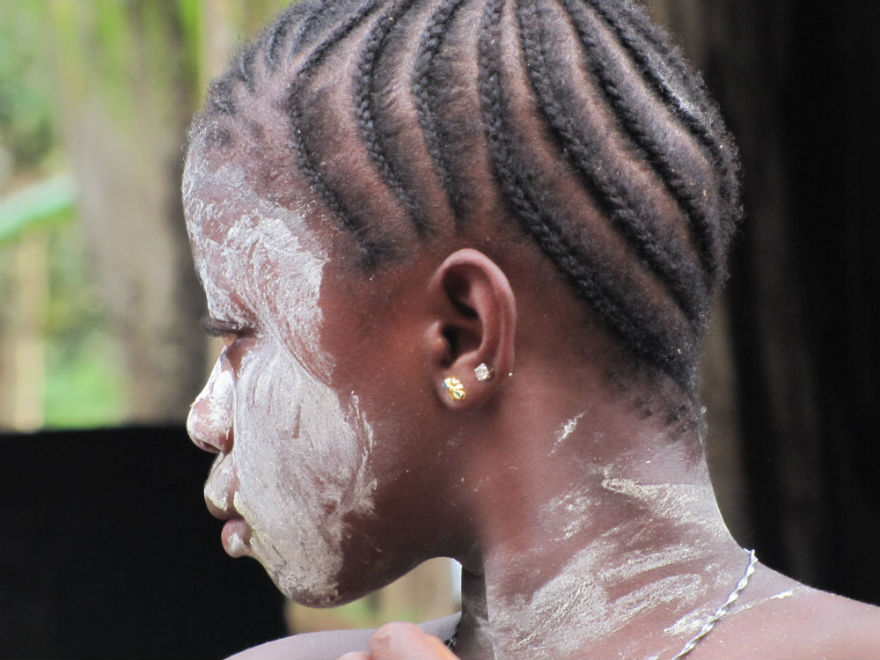 I was the only man present and it was like the girls, and watching women, welcomed me and then forgot I was among them. Although I heard my name in some of their songs ("greetings," they said with giggles all around) they mostly danced for themselves—as Madame Yeamah says, "the Bundu is for us, the women."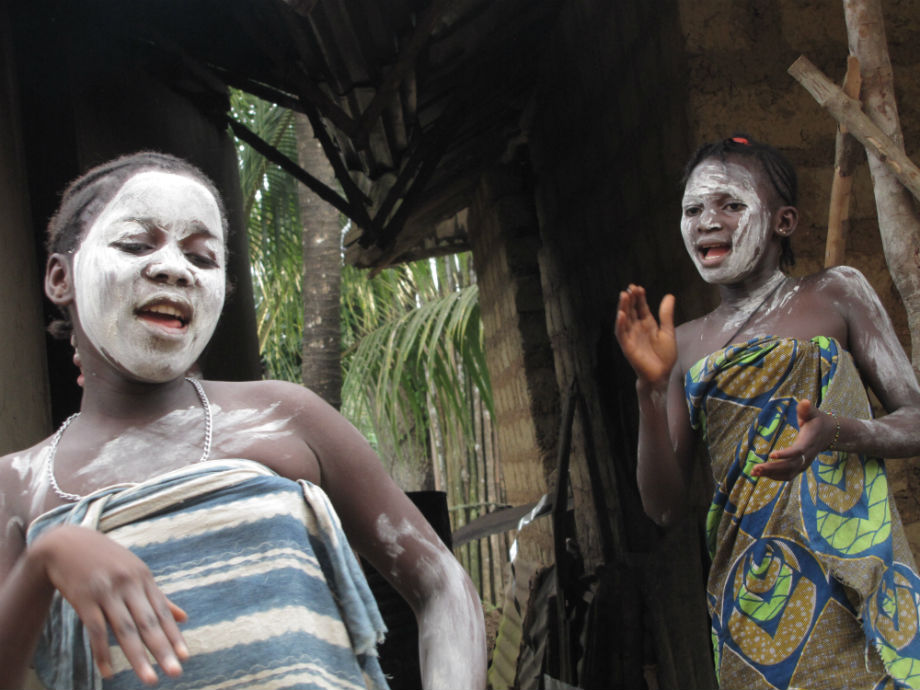 I felt privileged.