I'm not overly superstitious—I walk under ladders, step on cracks in the sidewalk. I know a Russian neurologist, well published in scientific journals, who doesn't like to acknowledge when "things are going well" as we do in North America—what if, in the telling, you make it not so?
In My Heart is Not My Own John Rourke refers to a term in one of the Sierra Leonean dialects, latege saraka saa, which, roughly translated, refers to fate. I first revisited the country knowing I wanted to write a novel—on subsequent visits I've developed a sense that the country was telling me what I was supposed to write. My job was to listen. The more time I've spent in the country, the more latege saraka saa has, it would seem, become part of my view of the world.
Along the way I've enjoyed several 'you can't make this up' moments and I've had no qualms about blending these into fiction. I can remember, on day one of my 2009 trip, sitting at the Family Kingdom Hotel, drinking instant coffee and wondering how I was going to go about researching this novel. (In the novel, Rourke sits in the same hotel wondering how he'll go about finding Mariama.) Within an hour I found myself talking to a man and woman about their initiations into the men's and women's secret societies. The man, my driver and soon to be good friend Kenawa Bernard, showed me the scars on his back—scars which symbolized the bush devils eating the boy so he could become a man.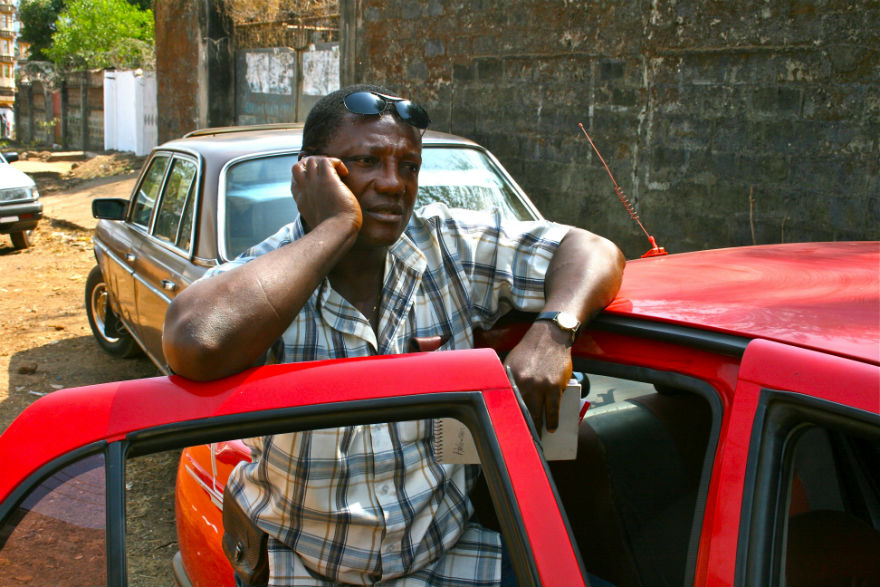 On the second day, I found myself, by chance I thought, speaking with a women in charge of the restaurant. She was the daughter of the famous leader of the Kamajors, Hinga Norman. And I've met a woman who has looked into the eyes of the devil, the infamous Masquita, a man who had led the rebels, the Revolutionary United Front, during the war. Fate? Dumb luck?
Mark Medley's recent interview with Giller nominee Michael Winter explores the fine line between fiction and real-life experience. Medley writes, "Michael Winter has never been one to deny his debt to life." In the interview, Winter recalls falling into an incinerator in a garbage dump—an event that made the cut for life experience making it into fiction. He quotes Winter, "In the moment of having fallen into that incinerator, and realized I was still alive, I knew I had a good story."
It is probably no surprise that I've always been drawn more to stories that feature real-life possibilities like falling into incinerators to stories about pigs that fly. We all borrow from experience and My Heart is Not My Own couldn't have been written by a younger me. Like Winter, I owe a large debt to life.
Here is a little You Tube video, taken by a friend, of a recent book talk/reading at the fabulous Munro's Books, in Victoria, B.C.